Fifty-Five Years of Excellent Services and Products
Our Family History
Our journey began in 1968 when Kenneth and Nancy Hartung opened shop in Portsmouth, Virginia with the dream of painting and selling art. Our first location was only 10 ft. wide! Today, with the help of three generations of Hartungs, faithful employees, and loyal customers, we've grown to a 4000 sq. ft. art center in Dail's Shoppes in Portsmouth, offering custom framing, art and drafting supplies, original works by local artists, prints, and an extensive closeout and clearance art supply selection for extra savings.
We Stand Behind Our Service
We take pride in our friendly customer service, selection, expertise, and a high level of craftsmanship. We stand behind our products and strive to bring our customers fair, affordable prices and long-lasting value. We offer our best price every day, without the need for coupons or sales. We're proud to be a part of the local community, still serving customers that have been with us since the day we opened and welcoming new customers to our family. We can't wait to meet you!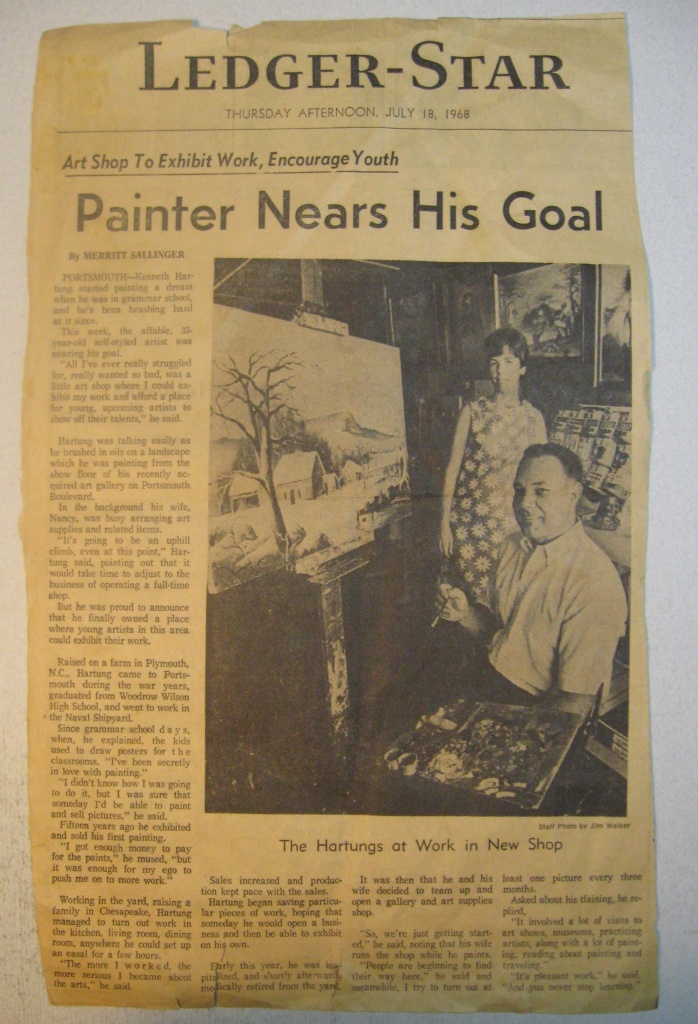 About the Owners
Kenneth Hartung began his career in the Naval Shipyard as a machinist, but painting had always been a hobby since he was a teenager. When health reasons resulted in the need for new career, he launched Hartung Gallery with the help of his wife, Nancy, growing a business with the hobby he loved. Many of his artworks can be seen hanging on the wall in his store's gallery.
Kenneth's son, Mark Hartung, has been working at Hartung Gallery since he was young, learning the trade from his father. The driving force behind Hartung Gallery's reputation for excellent craftsmanship and attention to detail, Mark knows custom framing inside and out and can offer insight on how to use any product in the store. Like his father, Mark also takes joy in painting.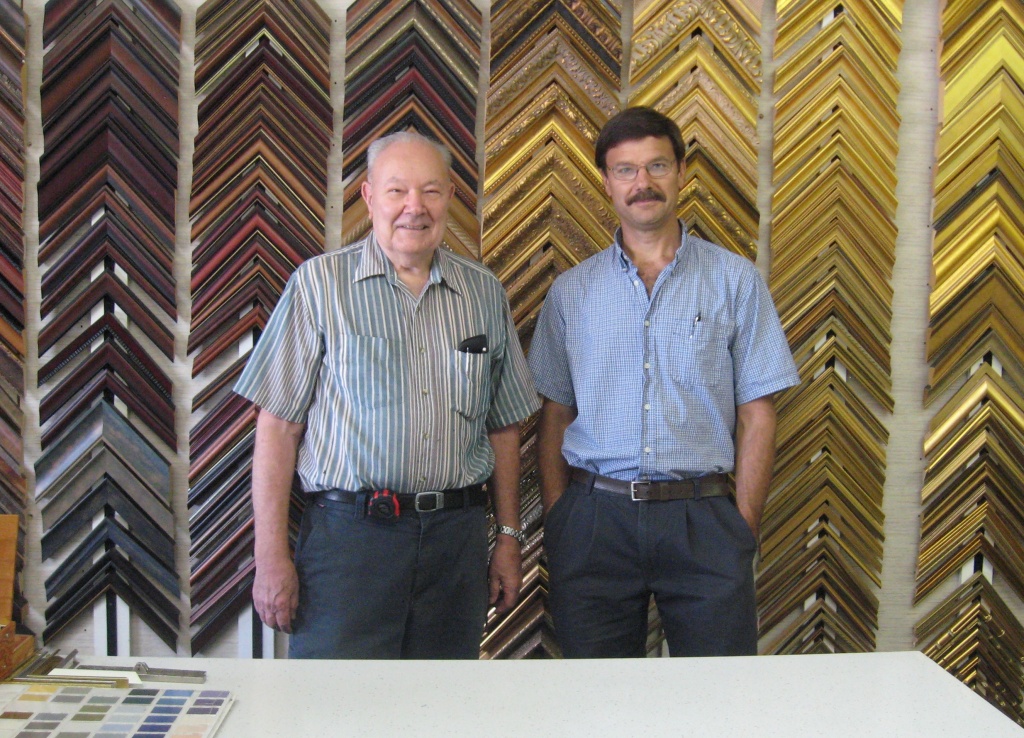 News
Announcements
Welcome to our website! We hope you're enjoying the experience. If you have any feedback for us, feel free to contact us. We love hearing from our customers.
We're the 2023 Best of Portsmouth Gold Winner for Print & Frame Shop. We've been taking gold for over 20 consecutive years!
---
The month of May marks our 55th year in business. As always, thank you to all of our loyal customers for their support over the years.
Join us on Facebook and Instagram for news, posts, and notifications.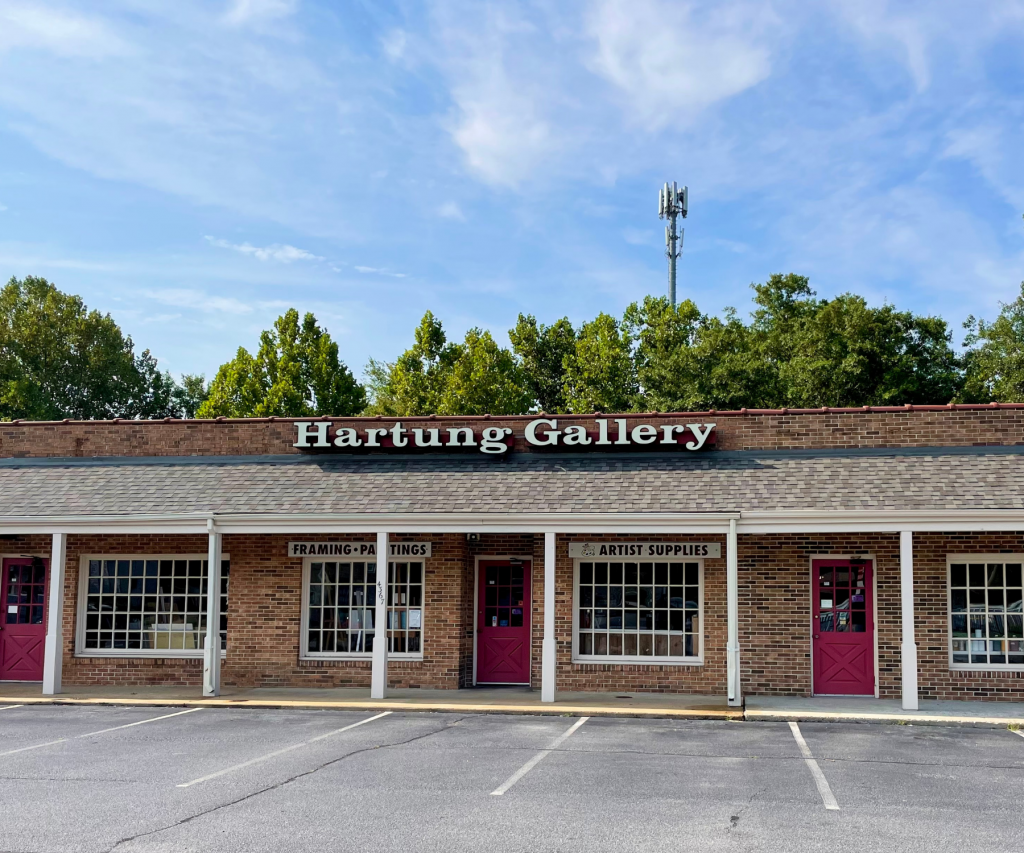 Local Events & Artists
As always, we recommend checking out what the Portsmouth Art & Cultural Center and the Suffolk Center for Cultural Arts are offering for classes and shows.
Artists currently teaching include:
Airbrush, with Greg Edwards. He owns Greg's Airbrush in Portsmouth, VA and can be reached at 757-488-5880.
Figure Drawing, with Jean Peacock. All levels of artist are welcome, and these classes are free! Drawing from the Figure will take place on Wednesdays from 9:30 AM – 12:30 PM at Trinity Episcopal Church, 500 Court St., Portsmouth, VA. Contact Jean at jeanpcock@gmail.com for more information, or to indicate interest in possible Saturday classes.
Oil Painting, with Elizabeth "Beth" Blanchard. She's teaching "Joy of Painting" at the Suffolk Center for Cultural Arts. Click or call 757-923-0003 for more information.